In April 2013 the club replaced our normal meeting and took a road trip to the GROS Spring Show and Sale; lots of orchid viewing and buying ensued
---
This March, the CNYOS had one of its most popular programs, the Biennial Orchid Compotting Clinic. This meeting more accurately is a de-compotting clinic. For this meeting, members had the opportunity to learn how to take a variety of orchid seedlings that had previously been grown in compots, and individually pot them up in seedling media. Caring for small orchid seedlings can be a little more involved as they need more attention to watering and humidity, but the results can make the extra effort well worth it. We were able to select a relatively inexpensive collection of compots, so that the plants were very affordable for our Members to try.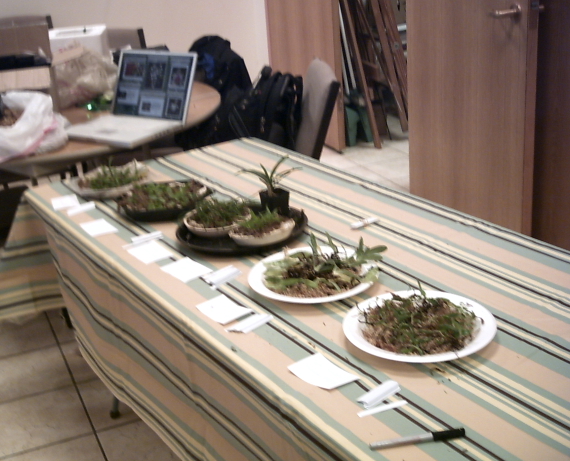 Seedlings ready for individual potting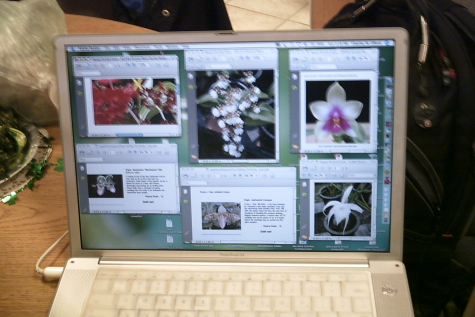 Flower pictures of each seedling

Members selecting their seedlings, tags, and potting media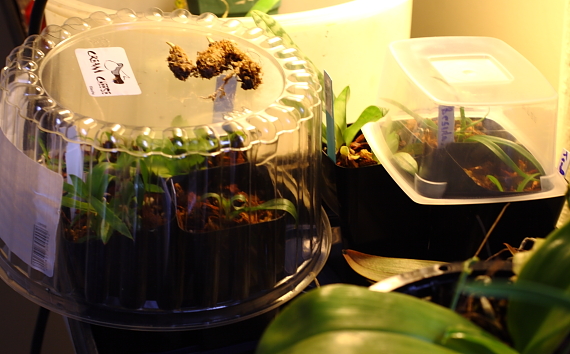 Collection of Charles's seedlings under humidty domes
A selection of orchid seedling species/hybrids to be used in the clinic were pre-ordered from Fox Valley Orchids and RoyalOrchidClub.

---
In February 2013 Jim Marlow of Marlow Orchids came to our Club and gave a very interesting new presentation on Dendrobiums. As always, Jim had excellent plants available for sale
---
In January 2013 we had our Member's Silent Auction. Each winter CNYOS has a fund-raising auction where Members donate orchid plants, supplies or anything orchid-related that others might like to own. All items are placed on tables with descriptions and pictures, and bidders write down a bid amount. After a set time period of consecutive bidding, the final highest bidder wins that item. It can be fun and exciting, especially if you are watching a number of your bids and time is running out!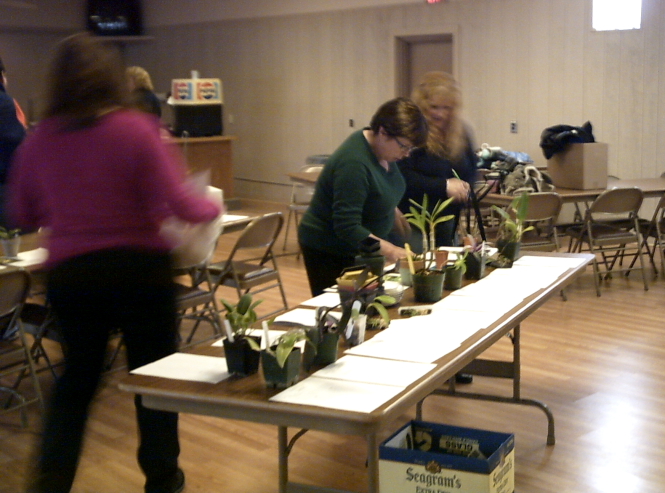 Members making and checking their auction bids

More plants up for auction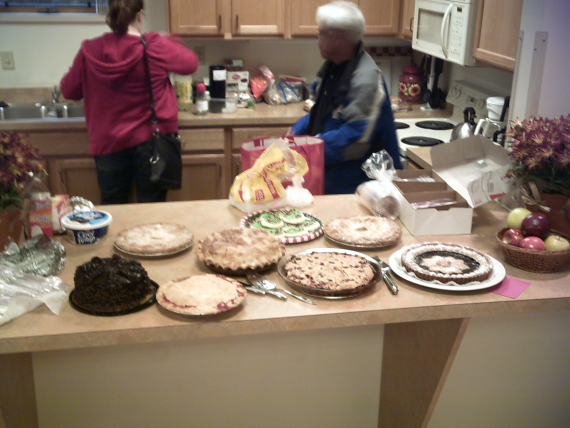 Goodies available at all of our meetings! yum
---
In November 2012 we had Speaker Fred Clarke, Sunset Valley Orchids, Ca. visit us. Fred gave us an excellent presentation on Catasetum-related hybrids and species. Fred was a very entertaining speaker, brought some very interesting orchids to sell and gave a fascinating presentation, both on the orchids and his side-ventures. It was a surprise to all, that Catasetinae orchids can be so easy to grow, if you know their simple cultural needs. Fred will also be joining us again for our November 2013 meeting with a different topic.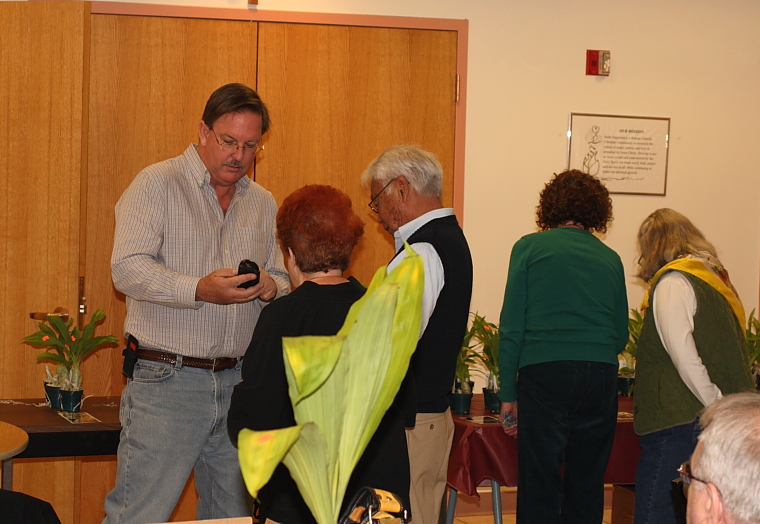 Fred Clarke selling plants and giving out catasetinae cultural information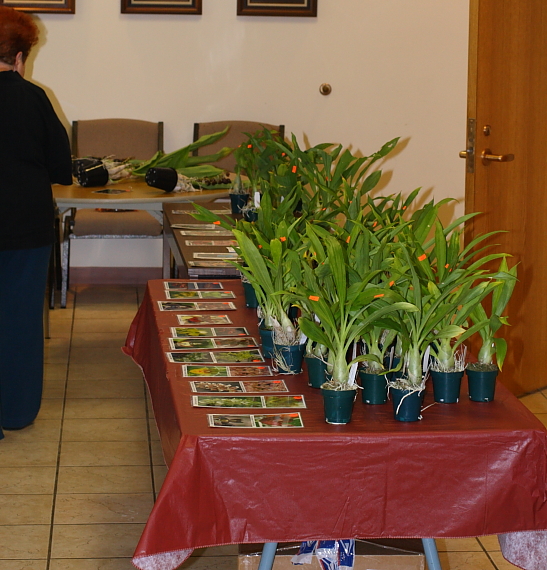 Cool plants for sale
---
In December 2011 Jason Fischer of Orchids Limited came to our club and gave a very interesting talk and had lots of amazing orchids for sale. Jason joined club member Charles Ufford before the meeting on a native orchid hunt/picture taking trip with fellow native orchid hunter Matt Young